Appointment times are offered based on availability.
CALL
If you would like to schedule an appointment, call me at 336-684-0697. Please leave me a message if I am unable to answer when you call.
TEXT
You may also send a text message to request an appointment (336-684-0697). If sending a text message, please be aware that this is not a 100% secure form of communication. The message (depending on your service provider) can remain on your network until retrieved. If security is a concern for you, please do not send a text request.
EMAIL
You may also send an email message to me to request an appointment (This email address is being protected from spambots. You need JavaScript enabled to view it.). If sending an email message, please be aware that this is not a 100% secure form of communication. The message will be on your email server, as well as mine. If security is a concern for you, please do not send an email request.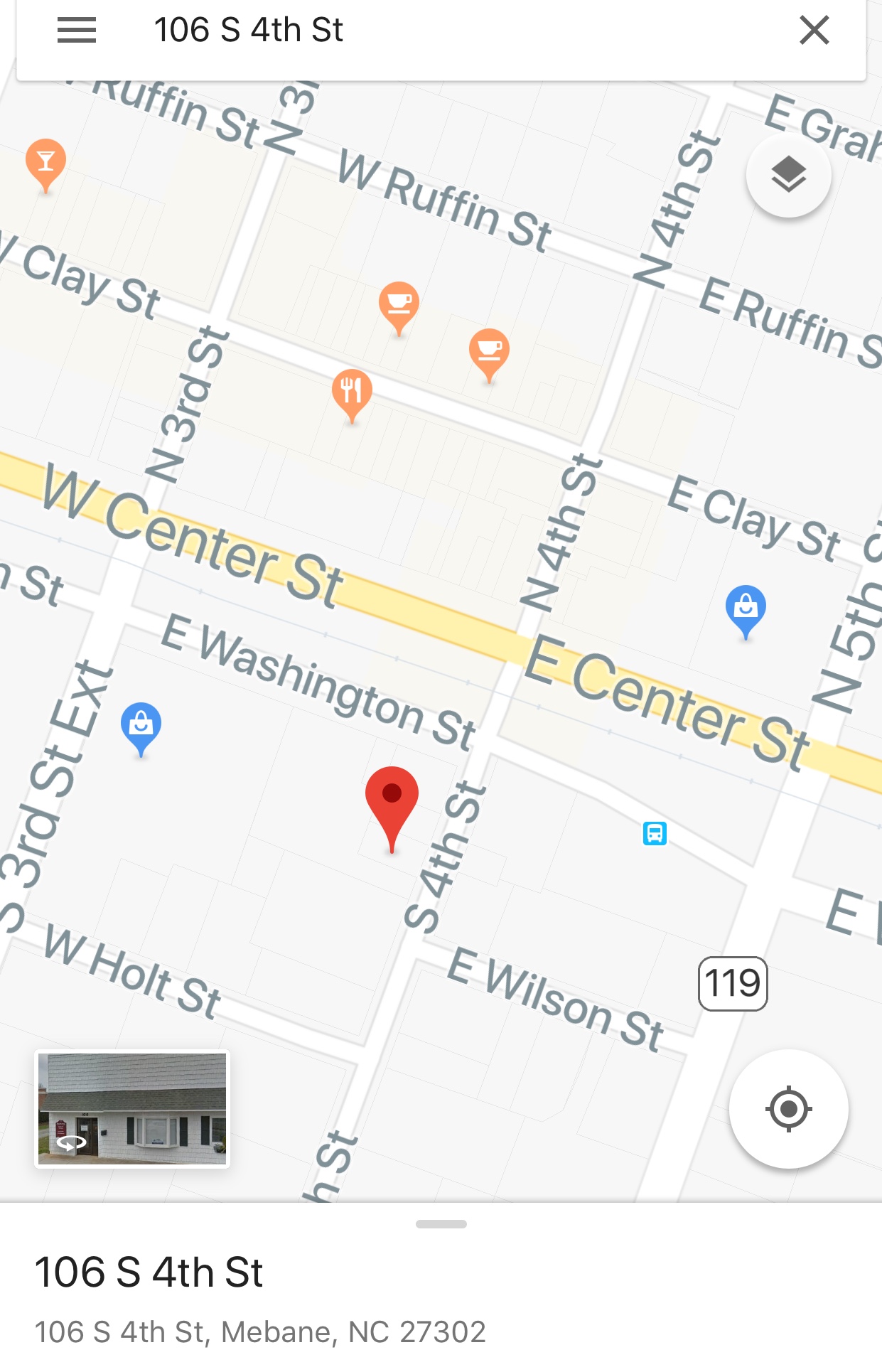 My office is located here:
106 S. 4th Street
Suite F
Mebane, NC 27302
There is parking on the street in front of the building (on 4th Street), and there is a gravel parking lot across 4th Street (on the corner of E. Wilson St. and 4th Street). Both areas have handicap-designated parking spots.